Being Full Of Faith - Activating the Power of God to Receive Manifestation


2 Corinthians 4:13 King James Version (KJV)
13 We having the same spirit of faith, according as it is written, I believed, and therefore have I spoken; we also believe, and therefore speak;

Mark 11:22-24 King James Version (KJV)

22 And Jesus answering saith unto them, Have faith in God.

23 For verily I say unto you, That whosoever shall say unto this mountain, Be thou removed, and be thou cast into the sea; and shall not doubt in his heart, but shall believe that those things which he saith shall come to pass; he shall have whatsoever he saith.

24 Therefore I say unto you, what things soever ye desire, when ye pray, believe that ye receive them, and ye shall have them.


---

As believers, you and I have been called to live out a Supernatural mandate. That is to live by the supernatural power of faith. Jesus Christ came not only to save us but to expose us to Godís divine nature living within us.

That nature is our spiritual DNA that connects us to God and all that He has. Jesus Christ is the manifested promise for everything you will ever have need of in this earth realm.

Romans 8:32 King James Version (KJV)

32 He that spared not his own Son, but delivered him up for us all, how shall he not with him also freely give us all things?

Every promise of healing, every promise of health, every promise increase , every promise of wealth, every promise of protection, every promise of power; can be made manifest by faith in the word of God and by being full of faith.

When I talk about being full of faith; Iím talking about being full of the word of God. The word of God is where faith comes from.

Romans 10:17 King James Version (KJV)

17 So then faith cometh by hearing, and hearing by the word of God.

Today if you need anything from God begin to start feeding your spirit man the word of God in that area of need. Soon you will find that the power of God in you will begin to manifest in terms of His hand (help,assistance, ability, favor, supernatural miracle working power) coming upon your life.

Faith is a choice of the heart Ė your innermost being where the real you lives. You can either stand-up and be who God sayís you are; or lay down and give up and be who the devil say you are. If you choose faith right now; I believe God will move on that act of faith and active His plan of supernatural power toward you to bring your heartfelt request to pass.

Your part: Being full of faith

Pray the prayer of faith ( a prayer prayed in agreement with the promise of God for your need)
Thank God that His word is working in your life (donít be shy said it out loud right in the face of that circumstance)
Now from the faith prospective that it is already done begin to feed on the word daily by reading, hearing and speaking the word in that situation unto manifest because thatís how the power of faith is released.

Romans 1:16 King James Version (KJV)

16 For I am not ashamed of the gospel of Christ: for it is the power of God unto salvation to everyone that believeth; to the Jew first, and also to the Greek.

Start to speak up and not down ; declare that God is turning it around Mark 11:22-24
Spend sometimes praising God for His presence and that He has heard your cry Roman 4:17-21
Go to church and get under the word of God and serve in your local church Job 36:11
Speak out what God has promised and say no to every doubt and fear of failure in Jesus name Ps.84:11

Thatís all for now my friend so find someone to agree with in prayer this week. Be sure to base what you pray for on the Word of God. Also, be sure your agreement is totalóspirit, soul and body. Then get your faith in line by speaking the thing youíve agreed on. Act like youíve already received the answer.

Letís pray: Father we set ourselves in agreement right now concerning your word to bring supernatural deliverance to your children. Father in Jesus mighty name we declare that youíre working it out and making manifest what we need done right now as we pray. We claim all the healings and all the health, we claim all the increase and all the wealth, we claim all the power and all the provision now in Jesus Christ mighty name Amen.

God bless you and until next time remember: The word of God is working in your life Ė Right now in Jesus name Amen!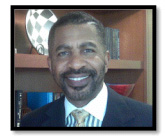 Ellis Stelly, Pastor
Seed of Life Church - Houston